Professional Business Software
Complete Solution for the Serious Professional
The Complete Home Journal Business™ professional business software will allow you to operate your new business with complete confidence. Our leading business software has been specifically designed for business purposes with input from leading professionals in the field to ensure it will meet your needs. The software design and database platform will ensure you can handle an inventory of any size with no limit on the number of pictures. You will easily be able to perform asset documentation services for both homes and small businesses with the ability to produce a comprehensive reporting package that will impress your clients. We have you covered with all the features you need to be successful bundled in our simple to use software package.
click for software documentation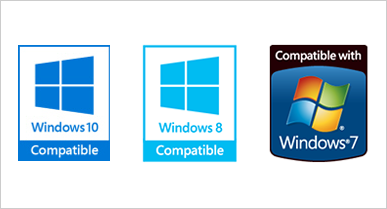 Operating System:
Windows® 7, 8 or 10 recommended
Hardware:
PC or Mac (Mac must have Windows® installed)
Memory:
4GB or higher
Free Disc Space:
100MB
Our software is designed for Windows® and is provided on a USB drive in our shipped package. If you are using a Windows based tablet we suggest one with a keyboard.
have a mac? learn how you can run windows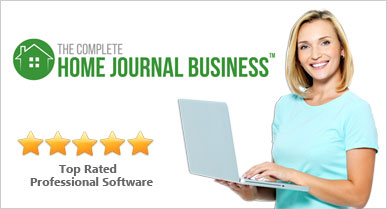 Home Inventory & Small Business Inventory
Quickly & Easily capture the details of a home or small business inventory using our professional software. The software design is very intuitive making it easy to use with many time saving features included. Easily capture purchase, appraisal and warranty information along with a detailed description and notes. Most of the data entry fields are optional so you'll only enter relevant information. You'll also have the ability to optionally assign an heir to an item and produce an inventory report grouped by heir. The ability to create custom formatted fonts & colors along with bullet or numbered lists in the description fields will make your reports truly stand out. Just a few of the many time saving features include: spell checking, item copy, auto complete for entry fields, rapid picture loading and the ability to create templates.
learn more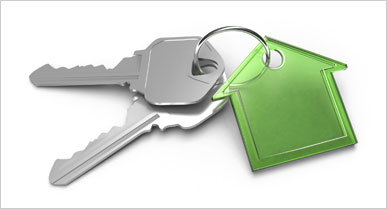 The Home Purchase Journal allows you to easily capture additional details about the client's home. It is conveniently organized into sections for property, purchase, financial and insurance information. You can also include images of the home exterior along with any notes about the home. The software allows you to create a professional Purchase Information report containing all the information which makes a great addition to your client reporting package.
learn more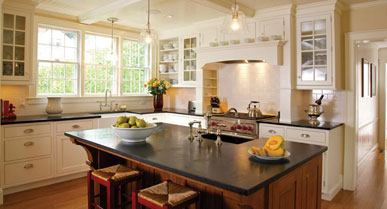 Home Improvement Journals
A unique feature of our professional business software is the ability to capture the details of home improvement projects. Homeowners spend a significant amount of money on kitchen & bath remodels plus many other projects. Provide your clients with additional documentation for peace of mind and to ensure they are fairly compensated should they need to file an insurance claim. The Journals are conveniently organized into sections for home Interior, Exterior & Mechanical improvements. The journals are very easy to use and inlcude the ability to create custom categories so you can literally capture any type of home improvement.
learn more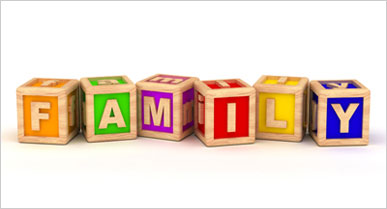 The Estate Planning features of the software will allow you to give your client's the option to assign an heir to their assets. You simply add the heir name and contact information in the heir manager then you'll be able to quickly assign their name to an item on the inventory screen. The assigned heir will then be visible on the main inventory reports and you'll also be able to create an additional inventory report sorted by heir. You'll impress your client's with the professional estate planning features built into our professional software.
learn more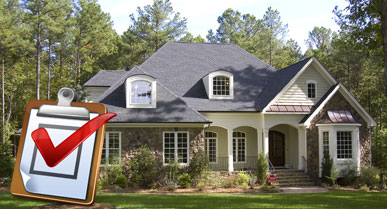 The advanced reporting features built into the Home Journal Business software make it very easy to create a professional reporting package for your client in just a couple of clicks. We provide all the reports you'll need to present your clients with the most complete and professional package available. You will impress your clients and obtain referrals once they receive your final product. Key reports to include in your package are as follows: Cover Page, Inventory by Location, Inventory by Category, Inventory by Heir, Image Index, Bar Graph & Summary Report.
In addition to the standard reports, you'll also have the ability to create inventory reports with a larger picture format and create custom filters. If you record any home improvement project details you'll also be able to quickly create reports for Interior, Exterior and Mechanical home improvements.
All reports can be exported to PDF, Word or Excel so you can easily generate your reports and copy to a CD or flash drive for your client. In fact, it has become the industry trend to provide all reports digitally to save paper and the environment. You'll also appreciate the ability to create custom footers, select your heading and footer colors and include your company logo.
learn more
Contact Manager & Estimating Tool
The contact manager conveniently allows you to create groups to keep track of clients, prospective clients and other business contacts. Easily create mailings using the label generator to save time and keep in touch with your clients.
Once you add a contact you can then launch the estimating/invoicing tool to create an estimate document or invoice for your client. The advanced tool makes it easy to create estimates based on information you enter about the home or small business. You'll also have the option set and choose your rate preference to estimate by: square foot, number of rooms or hourly for maximum flexibility. The estimating tool makes a great first impression and will help you save time. You'll always have the ability to put in an adjustment up or down based on your on your experience.
learn more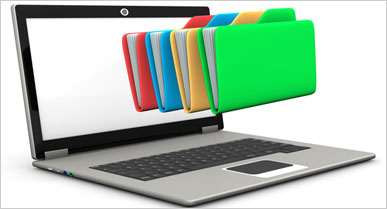 Document Library & More ...
The Document Library is a simple and effective tool to store any important documents for your client. Typical documents to include are appraisals, receipts and insurance information. You can easily organize the documents by creating folders then add a new document in just a couple of clicks. The library has the flexibility to include a variety of document formats such a PDF, Word and image files. Simply scan your documents and add them to the document library for safe keeping. You can then use the export feature to package all the documents into a folder each with a descriptive name which can be provided to the client as part of their package.
We've also included some additional features you'll find useful such as an image export tool and archive/restore tool. The image export tool allows you to export all of the image files for the client in full resolution format with meaningful file names to indicate the location and category of the item. The reports include all the images in a smaller format so exporting the images is optional but makes a nice addition to your professional client package to provide the full resolution large images.
You'll also appreciate the flexibility of our archive & restore tool which allows you to archive a client's complete set of data off your computer onto another form of media such as a CD/DVD, memory stick or external hard drive. You can then restore the client at a later time to your computer or to a different computer which has the Home Journal Business software installed. You will never have to worry about running out of disk space on your computer with our simple archive & restore tool.
learn more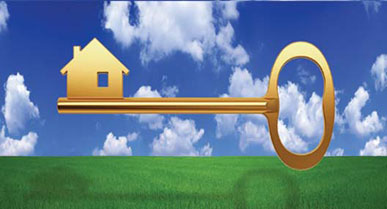 Data is securely stored locally on your computer and not stored online. We designed our software specifically to keep the data stored locally versus stored in an online database to ensure it is kept private and secure. You'll find that prospective clients will prefer that their information is kept locally in a secure database versus online where it may be compromised. Both you and your clients can trust in the secure design of our professional business software. Innovative Software, LLC has been in an A+ Accredited member of the Better Business Bureau since the year 2000.
learn more
Click the NEXT button below to view Software Videos
back
next