Videos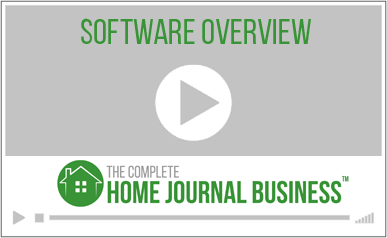 Software Overview -

Now Available
Watch our 30 minute video which provides a complete overview of the Complete Home Journal Business™ professional software. Learn why our latest version provides a complete solution for the serious asset documentation professional. Easily perform asset documentation services for both homes and small businesses with the ability to produce a comprehensive reporting package that will impress your clients. We have you covered with all the features you need to be successful bundled in our simple to use software package. You may also access the full software documentation using the following link:
Software Documentation
Click to WATCH VIDEO

Youtube Tip:
Click HD icon and choose 1080p HD (View in Full Screen Mode)

Home Inventory (Coming Soon)
Watch our Inventory video for a detailed look at how to capture a home or small business inventory using the Complete Home Journal Business™ professional software.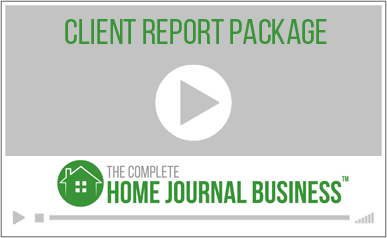 Client Report Package

(Coming Soon)
Learn how easy it is to produce a professional report package with the Complete Home Journal Business™ professional software. Reports include: Cover Page, Inventory by Location, Inventory by Category, Inventory by Heir, Image Index, Bar Graph & Summary Report. In addition to the standard reports, you'll also have the ability to create inventory reports with a larger picture format and create custom filters. If you record any home improvement project details you'll also be able to quickly create reports for Interior, Exterior and Mechanical home improvements. All reports can be exported to PDF, Word or Excel so you can easily generate your reports and copy to a CD or flash drive for your client.
Time Saving Features

(Coming Soon)
Learn about the many time saving features included such as the ability to create templates, quick copy, auto complete and spell checking. You'll appreciate the many features included to save time while producing the most professional product possible.
Estate Planning

(Coming Soon)
Learn how easy it is to add a list of heirs and their contact information. You can then quickly assign heirs to items in the inventory section of the software and produce reports which show the assignment. Your clients will appreciate having heir assignment as an option for their special and valuable items.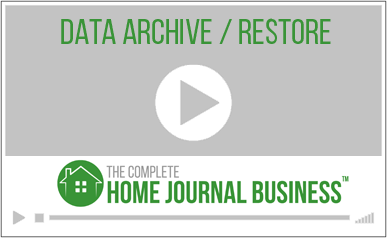 Data Archive & Restore

(Coming Soon)
Learn about our archive & restore tool which allows you to archive a client's complete set of data off your computer onto another form of media such as a CD/DVD, memory stick or external hard drive. You can then restore the client at a later time to your computer or to a different computer which has the Home Journal Business software installed. You will never have to worry about running out of disk space on your computer with our simple archive & restore tool. .
Estimating & Invoicing

(Coming Soon)
Learn how easy it is to create estimates and invoices for your asset documentation business with the Complete Home Journal Business™ professional software. Our unique estimating tool allows you to set your rates and automatically calculates estimates based on the size and features of the home or business.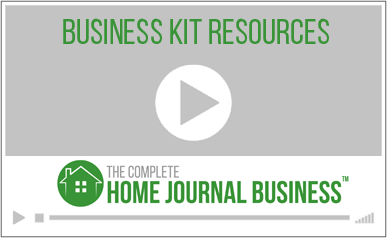 Business Kit Resources

(Coming Soon)
Learn more about the additional resources provided as part of our premium business startup kit.
Marketing & Growing Your Business

(Coming Soon)
Learn the most effective ways to market and grow your asset documentation business. Our proven techniques will help you build a steady flow of business and profits.
Click the NEXT button below for Startup Kit Contents
back
next